Classes and Workshops
Learn Professional Sensual Massage, 3-Day Intensive Training
February 26, 2016

-

February 28, 2016
---
Professional sensual massage is creative, interesting, exciting and very financially rewarding work (average hourly rate is $150-$220/hr). But you need the right tools and support. This intensive 3-day training provides all you need to be successful in this work.
You will learn:
– Sensual Bodywork on Men and Women
– Basic Tantric Practices
– How to screen so you get great clients
– Boundaries & Communication – creating clear, intentional interactions with clients
– How to make your work pleasurable for both yourself and your clients
– Safety and security
– Advertising and booking
– How to work anonymously or openly when/if you want
– How to set your level of service and pricing
– Practical tips for working efficiently
– Sex-positive and personally-affirming narratives to support your practice
– Strategies for maintaining your physical and emotional health
– The legalities of sensual bodywork
The teaching is practical, experiential and hands-on, offered in an emotionally supportive learning environment. While this training is designed for those intending to do professional sensual bodywork, anyone wanting greater skill, awareness and confidence in their sexuality will benefit.
This training is open to men, women and transgender people. Enrollment is limited to 6 students.
Instructors: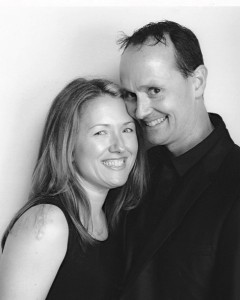 Ki (BEng, CSB) and Aurora (MA, CSB) have a passion for creating insightful, educational and pleasurable sensual experiences. Ki has an established ten-year practice as a sensual bodyworker and educator. He is certified in Tantra, yoga, and body-centered psychology (Hakomi). Aurora has an extremely successful sensual massage practice and offers fresh insights on how to enter this rewarding profession. She is certified in Counseling Skills (Haven Institute). Ki and Aurora are both certified sexological bodyworkers, trained through the Institute for the Advanced Study in Human Sexuality. Together, they offer two invaluable, complementary perspectives.
Dates: Feb 26-28, 2016
Location: Downtown Vancouver
Cost: $1500+GST cash/cheque. $1550+GST credit card.
Post-training Opportunities: After the training you will be eligible to rent our professionally equipped workspace and work independently. Or you may choose to join our team as an employee with many added benefits like photos, setting up ads, screening and booking clients, ongoing coaching and support and free access to our workspace.
---