So You Want to Book a Session
In this captivating realm where spirituality and human connection intersect, the exploration of sacred sexuality has garnered increasing attention as a path toward profound intimacy and personal growth. As our practitioners engage in practices that intertwine sensuality, spirituality, and emotional vulnerability, ensuring their safety and well-being becomes paramount. This article embarks on a journey into the depths of practitioner safety within the context of Sacred Eros website, navigating the delicate balance between self-discovery, boundary-setting, and the preservation of emotional, psychological, and physical health. In this article (So you want to book a session) we aim to illuminate the vital considerations potential clients need to make before scheduling an appointment with one of our practitioners. 
Words. They are important. They are important to not only read, but understand. And in the context of which it is: written or said. In the field of sex work, that in and of itself is another realm, not many of us understand as well as someone who has worked in this field for many years. Oftentimes, even we as practitioners are learning as we go in the beginning of stepping into the realm of sexuality, owning our own business, how to navigate it for ourselves and our clients in a professional way, yet at the same time, doing our best to still allow our personalities to shine through. It can be a fine line to walk. 
The most important thing for us is safety. In order for us to feel safe, TO BE SAFE, those who wish to schedule an appointment with us need to understand what we do, how to best contact us, and what we need from you up front before we consider you as a new client entering our sacred space. 
Remember, that just because you wish to schedule a meeting and reach out to a practitioner, just providing the screening info required by the provider, does not guarantee you a session. Some practitioners work where they live, go to a hotel, or go to their client's location. There are certain standard golden rules when reaching out to us. If you want to book a session, they are:
Reading our Sacred Eros profiles and/or personal websites – thoroughly read it so you have an understanding of what we do, what we don't do, fees, boundaries and hours of operation.
Screening – a large portion of us require this. There are usually a few ways one can be screened. The most important takeaway from screening is that you need to prove you are who you say you are. This means providing real world information, your real life name, phone number, and picture ID. That ID may be a picture of your driver's license with the name of your street blocked out. What needs to be clearly visible is DOB, city, state, and the image of you. Some practitioners are okay with a LinkedIn profile as long as it has a real photo of you and not a scenery picture. Picture actually means an image of YOU. An image of your passport may also be an option. Some are okay with references. If they are, make sure to carefully read what they need from you if you have seen other providers. 
Deposits – another very common necessity. Deposits mean you take your time with us seriously. That you truly do want to book. Each practitioner is different in what they expect. Some require it according to percentage. Others a certain dollar amount. If they offer more than one service, percentages and amounts may vary. 
Be on time – being on time requires planning ahead. It means paying attention to traffic, distance between you and your chosen practitioner. Always allow more time if traveling during heavier traffic times. If you know you're going to be running late, call as soon as you possibly can explaining the situation. None of us want to fret when you don't arrive on time with no notice. We start to think you are 'no showing' us. Calling is not only proper and respectful, it's the right thing to do! 
Being Respectful – this is what so many clients don't seem to understand. Respect isn't just being on time for your appointment. It's also honoring your practitioner's boundaries AKA rules, etiquette, guidelines, cancellation policy, nudity, mutual touch etc. The practitioner is the ruler of their business. Not you. That's why it's very important to take the time (regardless of how 'busy' you are) to read the practitioner's site. Actually read the site. Reading is not skimming, gathering only things like fees and how attractive the practitioner is. Reading requires you to understand the screening process, cancellation fee, hours of operation, boundaries etc. When you contact your chosen practitioner do so with this understanding already. Booking goes that much more smoothly. Seriously, when you're a good boy (or girl OR couple) and follow the practitioner's directions, you have no idea how calm we are for us to let our hair down. There will always be a little bit of nervousness going on on both sides. But the more you follow the practitioner's directions, the better you will be. We can promise that!
Setting appointments – some practitioners are slightly different in this respect because some allow texting and some don't. Do pay attention to the ads and website on how they explain to best reach them. For me, it's email first. Once a potential client has been screened and an appointment has been agreed upon, then at that point I give out my phone number. There are providers who offer their contact number the day before or day of your scheduled appointment. If a practitioner has their phone number listed on their website, an ad, or social media, it is still always best to thoroughly read their website first so you know how to communicate with them via text or a call. Mentioning anything sexual in an email, phone call, or text is not acceptable nor respectful behavior when we are NOT located in Vegas. Not to scare you, (but to keep it real), anything written in any format can be considered documented evidence. 
Always play safe – always always always play safe. Following your provider's discretion and direction to a tee will guarantee an enjoyable learning experience. 
While in session, it's best to not read into things that you, the potential client, may perceive as 'more'. Better to be safe than sorry. Better to be grateful then ask for forgiveness. Let your practitioner lead the way. If they invite more from you they will let you know. You can make requests but make sure they are not demands, be ready to hear a 'no'. Ask before you touch. 
I do hope that my article "So You Want to Book A Session" was informative. Both for practitioners and clients. If you want to know more about my work visit my website
In Love and Light,
Goddess Maggie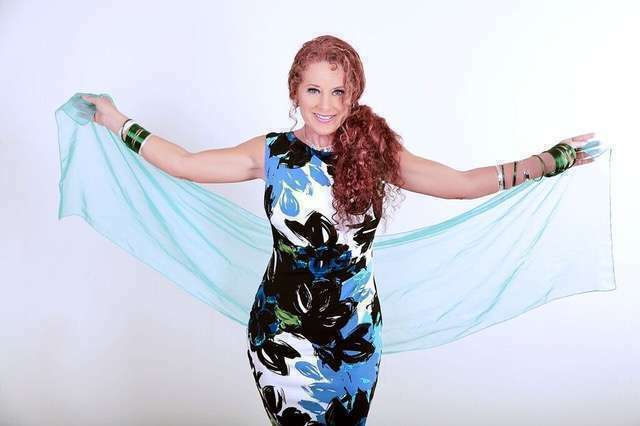 Back to Sared Eros home page.