How to become a Dream Client
Dear Tantric Newbie,
How to become a Dream Client, I have been an independent Tantric massage therapist for over a decade and my sessions and advice are designed for male clients.
If you are active on twitter, you may notice some Tantric and Sensual massage providers expressing their grievances about unfavorable client behavior. Yes, I'm afraid it's true, some of our enquirers don't display much consciousness in their initial emails and thus don't make the cut. To ensure you step off on the right foot for your Tantric journey, there are a few essential tips I would like to share with you when booking your initial Tantric bodywork.
Open-Minded Fellow 
Do your research: read tantrika's websites and ads and choose a therapist who best resonates with your needs. Wise up on her session details and etiquette— to learn what she offers and what she doesn't. Discuss any further issues at the beginning of the session, so that once your on the massage table you can just relax into the session and let her perform her bodywork magick upon you! 
Manners are King 
Enquire politely and respectfully. I always reply to the most professionally written emails first and ignore all illiterate, rude or dubious ones such as "Hi babe, I want to eat your pussy." Address your therapist by her name. Write clearly telling them a little about yourself including your name, cell number, the session you desire and previous Tantric experience (if any).
Wise-Up on Boundaries 
Be respectful of your therapist's boundaries which include:
Her body – ask before you touch, especially when it comes to her intimate areas.

Her level of intimacy with you —we each have a unique interpretation of the craft and need to be respected as individuals with different boundaries. Some therapists offer one-way receiving sessions; others allow some reciprocal touch, but not of their genitals. Others, often known as Sacred Intimates, will guide you in pleasuring them, but rarely in the initial session.

Her preferred mode of correspondence with clients and her privacy–
Contact her by the mode of correspondence she states : email or phone or the social media platform she uses for work. This is a professional service, don't pry into her personal life, ask to date her or DM on her social media platform used only for family & friends.
Safe Introductions Seal the Deal
In many countries, particularly the US, providers request for their safety, that 
you screen by sending them a copy of your ID or social media link. After all, you are a stranger entering their therapy space/home. Some therapists also ask for deposits to be sent upfront. This provides them with some protection against those clients who don't respect our time, cancel last minute and refuse to pay a cancellation fee. Thus, if you are unwilling to screen or send deposits you will be hard-pushed to make a booking with a professional independent provider in America. 
Pre-Book Prince
Try to book in advance, all therapists appreciate this— as it helps them to prepare for your session. You can of course try her for a last-minute appointment, but it is more likely that she will be booked, because many therapists only work part-time around other commitments such as college or family. Sending the same email or voicemail several times in a day, to try to get her attention won't make a good impression. 
Clean & Present 
Shower before your session. It's also a good idea to brush your teeth and swill mouthwash too, especially if you're a smoker or have eaten strongly- flavored food. This is out of courtesy for your therapist and bear in mind, there's a direct correlation between how clean you are and how intimate your masseuse will want to be. 
Also please arrive sober. Tantric bodywork works with the subtle energy system and senses, which are dulled after heavy-drinking or ingesting substances.
Dependable Darling 
It is a quality of a gentleman to be dependable and reliable. A therapist organizes her day so that she has sufficient time between clients. She'll want to prepare herself and have her space 
clean and fresh for you, so allow her the time to do this by arriving at your allocated session time promptly. But not early – you don't want to run into her last client on his way out, do you?
And if you need to cancel last-minute, graciously accept her cancelation fee.
I wishing you an amazing first Tantric massage experience! If you found this article helpful, please check out more tips and short-stories about Tantric massage in my new book "Adventures of Tantra Girl".
Best Wishes
x Liberty Storm x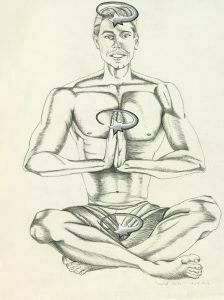 Website & Book Trailer :
Twitter: www.twitter.com/mslibertystorm
Instagram: www.instagram.com/mslibertystorm