Best Lubricants for All-aroud Play
by Jayme
If your natural juices aren't giving you the glide you need a little lubrication can increase sensitivity and arousal. Recent research indicates that many lubricants on the market may have long-term detrimental effects on the vaginal tissue and need to be reformulated to be safer than they are now. The WHO recommends using a lubricant with a pH of 4.5 and an osmolality below 1200 mOsm/kg.
Because lubricants make sexual activity more enjoyable and comfortable I recommend using lubricants when you are experiencing dryness or for any activity that lubricants enhance, even though a lubricant may affect tissue in the long term. Damage and discomfort can be prevented by using lubricants. Picking high-quality lube and using the right lube in the right situation is the best solution. Here are some of my recommendations.
Water-based lubes are safe for use with silicone toys, and both latex and non-latex condoms and may decrease the risk of condom breakage.
They help maintain the natural pH balance of the vagina They won't stain your sheets and wash off easily in water.
For a water-based lubricant, I like Astroglide Liquid pH 4.44 or Astroglide Gel pH 4.3.
If you are sensitive to or want to avoid Glycerin and paraben then a water-based gel, like Astroglide Ultra Gentle Gel pH 4.3 is a great option it is thick and long-lasting without stickiness and won't ruin your toys or sheets.
If you've got really sensitive skin you're going to want to try a silicone-based lube, like Astroglide X Silicone Liquid with pH 4.54 which is like silk sheets on your sensitive parts. Since silicone is hypoallergenic, most people won't experience a reaction. It is safe for condoms and lasts longer so it won't need to be reapplied as often and is great to have on hand for any wet activities like shower sex. The unfortunate downside is that the silicone in the lube can deteriorate the surface of silicone toys.
Although popular and chemical-free many Oil-based lubes and unrefined Coconut oil have a high pH, making it alkaline which can disrupt the natural pH balance of your vagina possibly causing yeast infections or other vaginal infections, and may stain your sheets.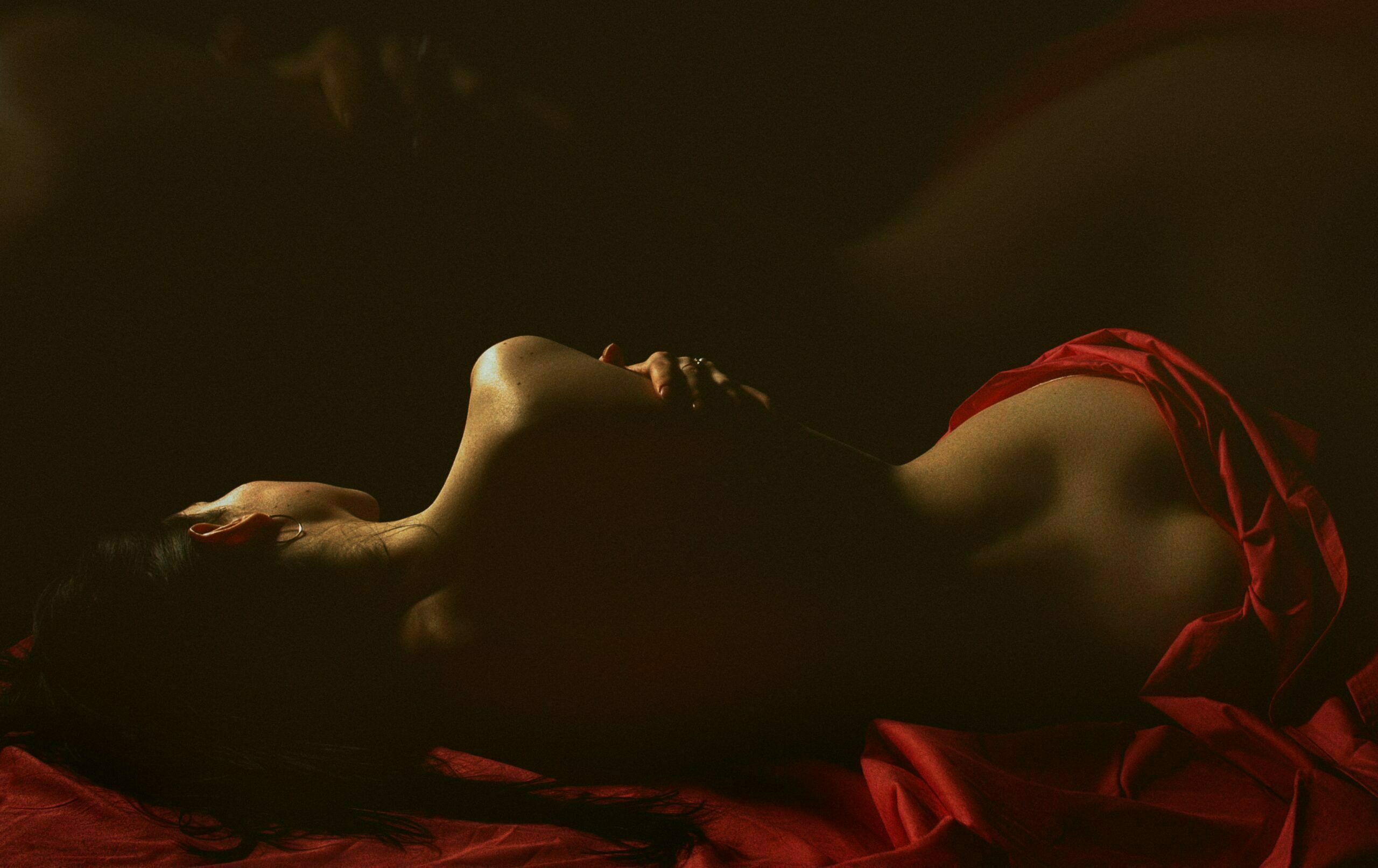 Always pay attention to the ingredients listed. In fact, there are a few names you may want to avoid because they may cause irritation or inflammation:
glycerin
nonoxynol-9
petroleum
propylene glycol
chlorhexidine gluconate
Here is a quick reminder :
Water-Based Lubricant: Astroglide Liquid
Water-Based Gel Lubricant: Astroglide Gel
Water-Based Lubricant Glycerin & paraben-free: Astroglide Ultra Gentle Gel
Silicone Based Lubricant: Astroglide X Silicone Liquid
P.S. Avoid unnecessary "bells and whistles" like colors, fun flavors, or heating/cooling/tingling features. The healthiest lube for your vagina is likely to be a simple one. Pay attention to any reactions or symptoms after you use a lubricant. Try switching brands if you notice irritation. You may be experiencing unnecessary discomfort and irritation due to the wrong choice of lubricant.
If you would like to learn more about lubricants and how you can make the most of your sex life see my listing here.
Back to Sacred Eros home page.